---
The Eastern Screech
Volume 1, Issue 3 Nautchaug Ornithological Society's Newsletter November 2000
---
KEEPING TRACK COMING TO NORTHEAST CONNECTICUT

Thursday, Nov. 9th 7:00-9:30 pm

Mansfield Middle School

On the evening of Thursday, November 9th, four conservation groups will bring Keeping Track,Inc. to northeast Connecticut to present a Wildlife Event. Connecticut Audubon at Pomfret, the Goodwin Conservation Center of DEP, the National Audubon Society of Northeast Connecticut and the Cooperative Extension System of the University of Connecticut want to generate interest in volunteer wildlife monitoring in the northeast corner. Susan Morse, Director of Keeping Track, Inc. will present an introductory slide show and talk highlighted by a 17-table exhibit of animal skins, skulls and tracks representing every mammal of North America. Information about wildlife species and habitat preferences is critical for making decisions about open space preservation. Everyone in the community, including loggers, skiers, hunters, hikers, farmers, naturalists and business people has a vested interest in the continuing health of wildlife habitat. Town conservation agencies and land trusts are encouraged to sponsor teams of 2 to 3 volunteers who would be trained to monitor wildlife in their communities. In the Keeping Track Project, data will be made available to towns in the Quinebaug-Shetucket Heritage Corridor region. This introduction to the Keeping Track Project promises to be an exciting evening for people of all ages. A $5 donation will help fund the volunteer training program. (Children under 12 are free.) For more information, call Paula Coughlin, 974-0383, or Connecticut Audubon at Pomfret at 860-928-4948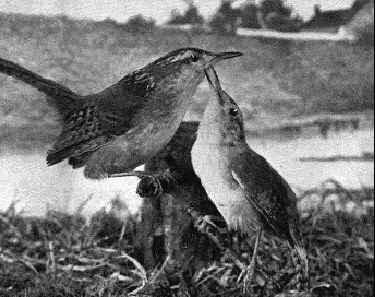 TO THE RESCUE
Fighting Mad
By: Elizabeth Hearn Milner
I have always thought of Chickadees as dear, little, black-capped birds that circle my feeder and brighten my day with their distinctive call. On August twenty-fourth something occurred in my garden that has made me believe that there is another side to the life of the chickadee to which I have not been privy and perhaps the same behavior is true for all the apparently, lovely, delicate birds I enjoy watching.
On that August day, my husband and I were enjoying lunch on our side lawn rather than on our terrace. As we were eating in the warm sunshine, we remarked on the unusually excessive noise the birds were making around the feeder located just off the west side of the terrace, and in the tall Norway Maples shading it. Suddenly two chickadees with beaks and feet locked together and feathers flying flopped down on the grass about two feet from us. So intense was their struggle that they were not at all disturbed as I approached them. I thought my proximity would be enough to set them into flight in opposite directions. After watching them in full fighting cock form, I bent down and picked up the two birds. I held one bird in each hand, but they refused to be separated, so intense was their hostility. Their beaks remained locked as well as their feet.
Finally, I did manage to separate the birds and they wiggled and squirmed to freedom only to lock together again on the grass two feet to the left of my husband and I. I once again approached them and picked them up in my two hands. This time, I pulled them apart with more force, and while my husband laughed, I chastised both birds and told them not to continue their battle. The bird in my left hand escaped, but I held tight to the bird in my right hand until the other chickadee left the branch above us. I continued to tell the little angry fluff ball to "stop the nonsense" while my husband laughed in amazement.
I donít know what happened after the second chickadee was released. Perhaps a fight commenced again out of our sight.
These two little birds were so intent on battle. It was almost as if they were out to bite one anotherís tongues and their feet were certainly extended and ready to do harm. The entire scene reminded me of a miniature cockfight. Perhaps other readers have seen this behavior in our sweet, singing friends. It was certainly a new experience for my husband and for me.
HOT BIRDS
The snow birds are coming, the snow birds are coming.
By Sarah Hume
The winter birds are beginning to showing up. We have Snow Buntings, Snow Geese, Harlequin Ducks, and Lapland Longspurs are occurring with increasing frequency.
Local highlights include Snow Geese being reported to be at Hollow Dam as well as Mirror Lake. Also at Mirror Lake was a Greater White Fronted Goose on the 17th. Hollow Dam also had Ring-necked Ducks and a Ruddy Duck on the 21st. On the 22nd, there were four Black Scoters and one Surf Scoter. Lot W has hosted a Lincoln Sparrow, American Pipits, a Peregrine Falcon and a Vesper Sparrow on the 10th.
In addition, in Connecticut, on the 12th, a Red Headed Woodpecker was seen at CIGNA in Bloomfield and an American Avocet was seen at Hammonassett. At Sandy Hook on the week of the 9th, Western Tanager was found along with a LeConteís Sparrow. On the 20th at Little Pond, a Western Kingbird was spotted. On October 22nd, the Big Sit occurred. Some highlights reported by the Connecticut RBA were Yellow Bellied Sapsucker, Common Raven, Snow Bunting, American Golden-Plover, Nelsonís Sharp-tailed Sparrow, and Blue-winged Teal.
In Rhode Island on the 22nd, a King Eider was located at Point Judith. Massachusetts has had several unusual birds. According to the RBA "a freshly road killed immature Purple Gallinule was found in Westboro". A Tufted Duck remains with a flock of greater Scaups at West Wauchacum Lake in Sterling. On the 22nd, a Boreal Owl was located "across the street from last yearís preferred roost. Last year it stayed for about a month." It was on the corner of Commonwealth Ave. and Gloucester St. The owl has not been regularly seen but you are advised to check the Eastern Voice for any updates.
A little further a field, a Cassinís Sparrow was found on the 8th at Jones Beach Start Park on Long Island. Also, a juvenile Sabineís gull was located at Merrill Creek Reservoir in Warren County, NJ from the 8th until at least the 10th. A Rossís Goose was at Jamaica Bay NWR in NY during the same period. On the 7th and 8th, a Black-tailed Gull was seen at Assateague island, Worcester County, MD.
UPCOMING EVENTS
By Sarah Hume
Talks
Novemberís meeting will transpire on November 3rd. Sarah and Doug Hume will provide the sustenance. The speaker for the evening is Jeff Feldman and his topic is "Kayaking the River in the region of North Eastern Connecticut".
Field Trips
Sam Higgins is going to lead the Plum Island trip on the 11th of November. Anyone who wishes to go please call Sam at 455-0063 and let her know. This way she will know how many people to expect. The group will meet at the town hall in Storrs at 7 am. Pack a lunch that will still sound good at lunchtime. In other words, do not take my normal birding lunch, which consists of carrots, a two week old bagel and something that I grabbed before I woke up and which is about as identifiable as a an empidonax back lit and quiet. Plum Island can be very cold in November so people should dress warmly. Some exciting birds are expected to be seen such as gannets, loons, grebes, winter sea ducks, Snow Geese; Rough-legged Hawk and Snowy Owl have been seen on this trip.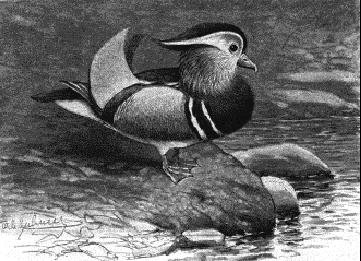 Events
Birds - Live and Spectacular
On the weekend of November 4th and 5th, there will be a local Bird Day held at UConn. It is being sponsored by the Natural History Museum. We wish to have a booth there with members helping to pass out brochures and selling the book Birds of Storrs, Connecticut and Vicinity. If you wish to be involved, please come half an hour early to the November meeting to meet with the others that are going to be there. Please get involved as we need your help to promote not only NOS, but what we stand for as well.
The following is taken from the Natural History Museumís website: www.ucc.uconn.edu/~wwwmnh
Saturday & Sunday, November 4&5, 2000
1-5 PM Gant/ Physics Building, UConn
Pay at Door: $5 per adult, $2 per child (3-17)
Free to Members, UConn students and members of the Audubon Society of Northeast Connecticut
Did you know that some owls locate moving prey almost unerringly in total darkness by hearing alone? Vision is useful to them in dim light, but mice rustling in the leaves or grass are detected by sound. Did you know that in some hawks and owls, the eye is fully as large as the human eye, though largely concealed by lids? Learn about the fascinating world of Owls and Hawks at this year's event. Join us for live Birds of Prey presentations, lectures, hands-on children's activities, tropical birds and their handlers, bird wood carvers and more!
Saturday, November 4
1:30 pm The Power of Love: Reproduction of Warblers in Power Line Cuts by Phillip Elliott, Eastern Conn. State University
3:00 pm Hawks and Owls: Live Bird Presentation by Joe Markow, Sharon Audubon Center
Sunday, November 5
1:30 pm Bird Migration by George Clark, University of Connecticut, Emeritus
3:00 pm Hawks and Owls: Live Bird Presentation by Joe Markow, Sharon Audubon Center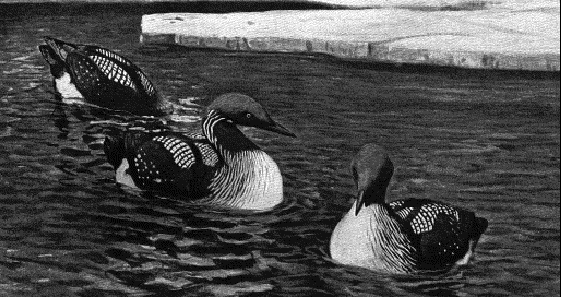 REQUESTS FOR ASSISTANCE

Two itemsÖ

By Margaret Rubega

1. Can anyone help this person?

On Thu, 26 Oct 2000 21:02:55 -0400 "Michael C. Thomas"

<Gomphid@compuserve.com> writes:

Hi Patrick,

As part of the West Nile virus research here in CT, we are trying to identify the sites where crows roost in large numbers during the winter months. Jay Kaplin mentioned the site on I-84/Flatbush exit and the one located in the vicinity of Rte. 8 just north of the I-84 interchange in Waterbury. In your travels, have you seen any other large roosting sites? Thanks for your help.

Mike

2. One of my students, Nancy LaFleur, is working on a project to assess the degree to which starlings and robins disperse the seeds of invasive plants by eating them. We are looking for local roosts of either/both species in an effort to collect fecal samples for analysis of the contents for the seeds of invasive plants. If anyone knows of a roost, or finds one, I would be grateful if you could notify me, by email or phone at the numbers on my signature line below.

Thanks very much

Margaret Rubega, Ph.D.

Assistant Professor

State Ornithologist

Department of Ecology and Evolutionary Biology

University of Connecticut

75 North Eagleville Rd., U-43

Storrs, CT 06269

rubega@uconnvm.uconn.edu

O: 860-486-4502

Fax: -6364

OCTOBERíS FIELDTRIP

Out and about in Storrs

On October 15th, Sam Higgins led a trip around Storrs and vicinity. Some of the places that were visited were Lot W, Pumping Station Road, and Wilimantic Water Works. It was a quiet day with not many birds being seen. The trip ended around noon time. There was a total of 39 species seen including:

Ruby Crowned Kinglet Canada Geese

White-throated Sparrow Mallard

Huge flock of Pipits Northern Flicker

Downy Woodpecker Wild Turkey

NorthernHarrier Killdeer

Downy Woodpecker Bluejay

Eastern Phoebe American Crow

Black-capped Chickadee Tufted Titmouse

White-breasted Nuthatch AmericanRobin

Gray Catbird Palm Warbler

Northern Mockingbird Northern Cardinal

European Starling Savannah Sparrow

Yellow Rumped Warbler Morning Dove

Song Sparrow Belted Kingfisher

White Throated House Sparrow

Red-winged Blackbird Cedar Waxwing

Double-crested Cormorant Ring-billed Gull

Ring-necked Duck Mute Swan

Turkey Vulture Red-tailed Hawk

Golden Crowned Kinglet Sharp-shinned Hawk

NEWSLETTER SUBMISSIONS

If you have any questions or comments regarding the contents of the newsletter, or if you have something to be included in the newsletter please contact Sarah Hume either by through the P.O. Box or e-mail her at

Snavanax@aol.com.

MEMBERSHIP

Sarah Hume

I have included a list of paid members. If you have sent in your membership already and you are not on the list, your letter is probably in the mailbox. If you think this is not the case please contact me either through e-mail (Snavanax@aol.com) or phone (860/429-2346) If you have not sent in your membership please do so, for next month I am going to include a Membership List which will include names and contact information.

Fred/Mary Beardsley

Bruce Gerber/Valarie Botta

Carol T. Charter

Hugh & Ellen Clark

George and Nancy Clark

Jack Cononico

David Corsini

Sue Craig

Virginia Darrow

Samuel Dodd

Carol Auer/ Michael Green

Marilynn S. Higgins

Mary F Dean/ Curtis Hoffman

Sarah/Doug Hume

Nancy Janes

Alice Jansen

Wayne/Marcia Kilpatrick

Ruth/Seth Leacock

Becky/Scott Lehmann

John Lof

Robert Lougee

Robert Craig/Barbara Lussier

Roger C. Mitterling DVM

Bill Parizek

Jo Anne Roberts

Marjorie Rogers

Steve Rogers

James Slater

Roxanne Steinman

Thomas Suits

Margaret Taylor Lila Tulin

Betty Wardwell

Vicky Wetherell