---
The Eastern Screech
Volume 1, Issue 4 Nautchaug Ornithological Society's Newsletter December 2000
---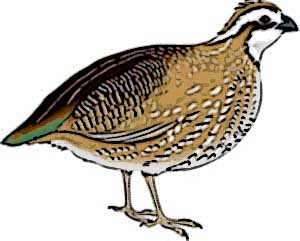 UPCOMING EVENTS
By Sarah Hume
Talks
December 1st, 2000
SOUTH TEXAS: RIO GRANDE VALLEY AND
GULF COAST
This talk will be presented by Sam Fried. Rebbeca Goettel will be providing refreshments. "From Falcon Dam southeast of Laredo to the coastal marshes of east Texas, be treated to a pictorial tour of one of America's premier birding areas. Stretching over 800 miles from one end to the other, this program takes us through the riparian thickets of the Lower Rio Grande Valley, including Santa Ana NWR, Bentsen SP and Laguna Atascosa NWR, up the coast of the Gulf of Mexico, with its exciting wintering birds. From a boat search for whooping cranes at the Aransas NWR to an exploration of the marshes at Anahuac NWR, we see what makes this area so special in the hearts of birders." (Sam Fried)
Events
Christmas Count
Itís that time of year again. On December 16th, birders all over the country are going to go out and census the avian community around us. There will be people walking through the swamps, mountains, hills, canyons, deserts, prairie, city parks, and piers. People will be out in all kinds of weather: snow, rain, calm breeze, blustering storms, over cast and sunny. We are kind of like postpeople when you come to think of it. With everyone doing their share massive amounts of information can be accumulated over a short time span. Think of it as a blitzkrieg of birding.
As those of you who have done Christmas Counts in the past have discovered, every count is great. Some enable you to find life birds that you have looking for for awhile. Some are remembered by the fabulous people you went out with and became fast friends. Some are better remembered a couple of years down the line sipping hot cocoa by the fire while laughing at yourself at what you did. No matter what there is always a good feeling about being involved. Maybe it is feeling of giving back. Maybe it is the feeling of a good dayís work doing something you love. Maybe it is the friendly competition to get the best list, rare bird, or story. Whatever the reason, the Christmas Count can be one of the best gifts you give and receive.
All those that wish to become involved, please contact Steve Rogers either by phone or at the next meeting. Steve will give you your maps and tally sheets. Allotment of count areas will taken on a first come first served basis with a preference given to individuals who wish to do the same count area as last year. Those of you have not done this before but wish to become involved to see what you have been missing, you can be paired with a more experienced person or group.
TRAILWOOD COUNT
For those of you who are not able to be involved with the Christmas Count or for those of you who just canít get enough of counting (who can really), the Trailwood Count will be held on December 31st. Please contact Sam Higgins for further information regarding signing up for this count. She will also have more information at the meeting on the 1st of December.
Fieldtrips
In January, we will be having a field trip out to Race Point, Massachusetts. We should have a good chance of seeing some great alcids and other pelagics. Further information will be included in the next issue.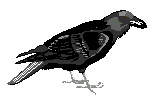 CALL FOR SEALS

N.O.S. Seal

By Doug Hume

It has been brought to our attention that N.OS. does not have an official emblem or seal. Therefore a call is going out to all our talented members for them to create a logo for our group. . A seal is a symbolic statement of the heritage, identity, and mission of NOS. At the May meeting we will be examining the seals (paintings, drawings, etc...) brought in by the members of NOS for adoption We will use this seal for official mailings and we could even have tee shirts or pins made to promote NOS. So get cracking on a seal that you think would hit the mark!

HOT BIRDS

Hummingbird Delight.

By Sarah Hume

Locally, Steve Morytko reported on the 18th that on Mirror Lake "there was 1 (Greenland) GREATER WHITE FRONTED". At Hammonasset, there have been LAPLAND LONGSPURS, VESPER SPARROWS and on the 19th-21st there was a KING EIDER off Meigís Point. On the 4th there was a GREAT CORMORANT. Also there on the 18th were BALTIMORE ORIOLE, BLACK SCOTER and BLACKBURNIAN and BLACK POLL WARBLERS. SNOWY OWLS have been in Stratford and Milford for most of the month. Also at Milford was on the 10th was a SHORT EARED OWL. BALD EAGLES have been seen in the vicinity of their wintering grounds near the Connecticut River. On the 21st, there was a GOLDEN EAGLE in Canaan. Stratford had had CANVASBACKS at Frash Pond. On the 21st, a ROUGH-LEGGED HAWK seen along Interstate 95 at Exit 59. From the 11th to the 15th, a CATTLE EGRET was in Wallingford.

Through out New England, NORTHERN SHRIKES, WHITE-WINGED CROSSBILLS, and SNOWY OWLS are being reported. In Massachusetts for several days in the middle of the month, a TROPICAL KINGBIRD was at Hingham at the Trustees of Reservation property, World's End. Also, typical winter pelagics have been seen with increasing regularity off of the Cape including, DOVEKIES, COMMON MURRE, THICK-BILLED MURRES, RAZORBILLS, BLACK LEGGED KITTIWAKES, POMARINE JAEGERS, PARASITIC JAEGER, LITTLE GULL, BLACK-HEADED GULL and ICELAND GULLS. At Plum Island a GYRFALCON was confirmed at Hellcat Marsh, For a while in the middle of the month a TUFTED DUCK was in Sterling. In Concord, a MOUNTAIN BLUEBIRD was reported. In Rhode Island, the HARLEQUIN DUCKS have returned to Sachuest Point. Also a EURASIAN WIGEON was found at Trustom Pond National Wildlife Refuge on the 5th. In Vermont on the 6th, an immature IVORY GULL was off Charlotte. In Maine on the 3rd, a BOREAL OWL was in Freeport and a NORTHERN HAWK OWL was in the Weld Area. In New Hampshire on the 3rd, a BLACK-BACKED WOODPECKER and two BOREAL CHICKADEES were found in Ellsworth.

In New Jersey, there have been several interesting birds. A TROPICAL and WESTERN KINGBIRD were seen on the 18th in Cumberland County The Western was relocated on the 19 and 20th. There was a WOOD STORK on the 14TH at Bivalve. There were 3 CAVE SWALLOWS on the 6th at Cape May. Several states reported numerous late fall humming bird sightings, most of these were Rufous/Allenís. But one of these was caught on tape and its is highly suggestive to be a CALLIOPE HUMMINGBIRD. This bird was at a feeder from November 11th to 15th at NJ Audubon CMBO in Goshen. In Maryland, the KELP GULL is continuing to be seen in St. Maryís County.

The pièce de resistance is located in North Carolina. In fact it is called the highlight of the East Coast. It is an immature GREEN-BREASTED MANGO that has been visiting a backyard feeder in Concord, North Carolina since at least 11/12 with the latest report occurring over Thanksgiving weekend. According to the NJ RBA "This is a Mexican hummingbird that has only been recorded 8 times in the U.S.! The other 7 records have all been from the state of Texas. For more information, you can call the Carolina Rare Bird Alert at (704) 332-2473."

.