<![if !vml]>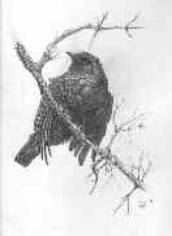 <![endif]>
<![if !supportEmptyParas]> <![endif]>
CURRENT EVENTS
<![if !supportEmptyParas]> <![endif]>
Meeting
<![if !supportEmptyParas]> <![endif]>
On October 5th, the monthly meeting begin at 7:00 p.m. with refreshments and at 7:30 p.m. the meeting will begin. Sarah and Doug Hume will be providing refreshments. The program for the evening will be presented by N.O.S. member Steve Rogers. He will discuss birding in Montana during the 1980's and 1990's. There will be a mixture of Steve's slides on the scenery and wildlife of the region as well as slides of avifauna from professional photographers in Montana. So come and join us as Steve leads us through the wildlife wonders that Montana has to offer.

Field Trips
<![if !supportEmptyParas]> <![endif]>
This month we have two field trips planned.  The first will be by Bruce Carver.  He is going to lead a trip around the local hotspots such as Lot W, Horsebarn Hill, and Mansfield Hollow Dam.  Please meet at Town Hall at 7 am.  In case of bad weather, please call Bruce at 860/456-1662.  On the 21st, Sam Higgins and Sarah Hume are going to co-lead a trip entitled Where the Birds Are.  Depending upon migration reports, the trip will be to White Memorial Park, Station 43 or Hamonnasset State Park.  Again meet at Town Hall at 7 am.  For any questions please call Sarah Hume at 860/429-2346.
<![if !supportEmptyParas]> <![endif]>
<![if !supportEmptyParas]> <![endif]>
FUTURE EVENTS
<![if !supportEmptyParas]> <![endif]>
Auction
<![if !supportEmptyParas]> <![endif]>
The auction will be held on April 5th at the Mansfield Public Library.  So start thinking about what bird related items you want to donate to the auction.  It has not yet been determined to what special project this money might be donated, but what is known that it will be lots of fun.  More information will be included in subsequent newsletters.
<![if !supportEmptyParas]> <![endif]>
Field Trips
<![if !supportEmptyParas]> <![endif]>
Date                                Location
<![if !supportEmptyParas]> <![endif]>
November 10th               CT Shoreline and Thames River
December 1st & 2nd        Cape Cod/Race Point - two days of birding
Tentative Scheduling
<![if !supportEmptyParas]> <![endif]>
January 12th                   Daniel Webster, MA
January 21st                   Moose Bog, VT or White Mtns, NH  depends upon boreal species sightings
February                        CT River – Bald Eagles
                                        Cape Ann – Tentative overnight trip
March                            Rhode Island Shore
                                        Pelagic
April                               Local Areas  - Bruce
                                        Northwest Park, Windsor
                                        Forsythe Nat'l Wildlife Refuge, NJ
May                                Local Area
                                        White Memorial
                                        Jamaica Bay, NY
July/August                  Sandy Point, CT
<![if !supportEmptyParas]> <![endif]>
Counts
<![if !supportEmptyParas]> <![endif]>
December                              Christmas Bird Count
                Trailwood Count
May                                        May Count
June                                        June Breeding Bird Count
<![if !supportEmptyParas]> <![endif]>
<![if !supportEmptyParas]> <![endif]>
OTHER EVENTS
<![if !supportEmptyParas]> <![endif]>
On October 13, Connecticut Ornithological Association's Fall Field Day will be held at Cove Island Park, Stamford, CT. There will be many bird-related activities.  Unfortunately, I could not get any thing further before sending this out, but other points of contact are at www.ctbirding.org.
<![if !supportEmptyParas]> <![endif]>
The Hartford Audubon is going to sponsor the BIG SIT at Station 43.  Sit and count all the species seen and heard in a 17 foot circle.  This will occur all day long.  For further information contact Betty Kleiner 860/658-5670. 
<![if !supportEmptyParas]> <![endif]>
Hartford Audubon will also conduct their annual bus trip to Jamaica Bay, Queens, NY on November 3rd.  The bus will leave Connecticut Historical Society parking lot at 7:15 am and will return at about 6 p.m.  To register send $18.00 check per person made out to Hartford Audubon Society.  Mail to Jamaica Bay Trip c/o Roaring Brook Nature Center 70 Gracey Road, Canton, CT 06019.  Put your return address and telephone number on you check so you can be notified of any changes. 
<![if !supportEmptyParas]> <![endif]>
There is an all-day pelagic trip, from Brielle, New Jersey, to New Jersey and New York waters, on Saturday, December 1st. at $85 per person. A number of people have asked if there would also be such a pelagic trip the following Saturday, December 8th. If enough people register for the December 1st trip (now over half-filled), and for the December 8th trip, BOTH WILL GO. If you would like to go on the December 1st trip and/or the December 8th trip, please get in touch with Focus on Nature Tours to advise what you'd like to do. Either call: 1-800-362-0869, or e-mail to: armas@focusonnature.com.
<![if !supportEmptyParas]> <![endif]>
<![if !supportEmptyParas]> <![endif]>
THE BOOK
AKA The Birds of Storrs, CT and Vicinity by George Clark
We still need to sell a few more of THE BOOK.  Remember the holidays are coming.  What better gift is there, other than making a donation to a worthy cause, than knowledge especially knowledge of the environment.  Even if the person who is receiving THE BOOK is not a local person, THE BOOK captures the vitality and movement of birds beautifully.  If the person is local, but not a birder (I know there are a few people out there), THE BOOK's in depth and immediate descriptions of local areas could spark an interest or at least enlighten these people of what surrounds them.  Now if you are a local birder, the book is just a must have.  It is good to have one at the house and one in the car, in case you want to check out if the bird you just saw should be here or if it is unusual and you might want to let other people know about it.  It also comes in handy as an excellent reference source on those days where you know you want to go out and bird but you just can't make up your mind on where you want to go.  To order the book, you can send in a request and a check made out to N.O.S. for $13 dollars to our mailbox: N.O.S., P.O. Box 192, Mansfield Center, CT  06250.  You could also pick one up at the meeting or drop by either Bruce Carver's store a Wink and a Smile in Willimantic or the Co-op Bookstore on the UConn campus. 
<![if !supportEmptyParas]> <![endif]>
<![if !supportEmptyParas]> <![endif]>
CALL FOR PARTICIPATION
You know you want to
<![if !supportEmptyParas]> <![endif]>
To anyone who has anything they wish to contribute to the newsletter, their participation is greatly encouraged.  I would love to include other people's ideas and viewpoints.  If you have an interesting birding story to tell, news worthy pieces of information, editorial comments, or pieces of art work to be featured please contact Sarah Hume phone 860/429-2346 or by email at Snavanax@aol.com<![if !supportNestedAnchors]><![endif]> (which I check infrequently) or humes@pweh.com (which I have on continuously at work). 
<![if !supportEmptyParas]> <![endif]>
<![if !vml]>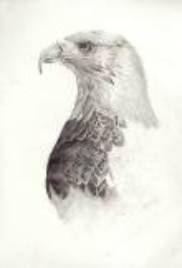 <![endif]>
<![if !supportLineBreakNewLine]>
<![endif]>
<![if !supportEmptyParas]> <![endif]>
OFFICERS
The few, the proud, the over-worked
<![if !supportEmptyParas]> <![endif]>
For this year, these are the individuals that have graciously volunteered to be officers:
President:  Bruce Carver
Vice President/ Program Chair:  TBD
Secretary:  Marcia Hughes
Treasurer:  Carol Sutton
Curator:  Steve Rogers
Field Trip:  Sam Higgins
Newsletter:  Sarah Hume
<![if !supportLineBreakNewLine]>
<![endif]>
As you can see, there is still one vital position yet to be filled.  If you are willing to help out, please contact Bruce Carver at 860/456-1662 and discuss with him what this would entail.  Having a program chair is very important so that we can put together the best meetings possible.  Everyone please join me in welcoming Marcia Hughes.  She has not been with N.O.S. very long but let us thank her for stepping up and helping us all out with becoming the Secretary.  Let us also give our appreciation to the wonderful effort and achievements to our past officers, Rebecca Goettel, Vice President; and Steve Morytko, Secretary.  
<![if !supportEmptyParas]> <![endif]>
N.O.S. ELECTRONIC RESOURCES
Getting connected
<![if !supportEmptyParas]> <![endif]>
N.O.S. has a listserv for its members that have access to email.  The listserv enables quick dissemination of information on events that are coming up, trips, and bird sightings.  If you wish to subscribe, send an email from the account you wish to be subscribed to maiser@lib.uconn.edu  In the message body area, on a separate line, type: subscribe nos and send the message. The email account from which you sent the message will be subscribed to the list.
<![if !supportEmptyParas]> <![endif]>
N.O.S. also has a website which has lots of interesting information and great links to other electronic birding resources. Make sure to check out our web site at: http://members.tripod.com/~NOS98/nos.html.
<![if !supportLineBreakNewLine]>
<![endif]>

GRASSLAND BIRD DATA
<![if !supportEmptyParas]> <![endif]>
If you participated in the grassland bird survey this summer please be sure to send in your information as soon as possible to Steve Morytko either electronically at steve@uconnvm.uconn.edu or via snail mail to 548 Chaffeeville Road, Storrs, CT  06268. 
<![if !supportEmptyParas]> <![endif]>
<![if !supportEmptyParas]> <![endif]>
<![if !supportEmptyParas]> <![endif]>
SIBLEY COMPANION
<![if !vml]>

<![endif]>
The Sibley Companion titled "The Sibley Guide to Bird Life and Behavior" will be released on October 2, 2001. It can be ordered now through Amazon.com and I am sure other places as well.   N.O.S. member Chris Elphick is editor and contributing author of this book.  Here is the editorial review from Publishers Weekly as seen at Amazon.com

Not to be confused with standard field guides to birds, this far-reaching companion to last year's The Sibley Guide to Birds complements the best of those avian catalogues that birders take along on their quests for more species to add to their 'life lists.' Here, the editors have compiled essays from leading ornithologists on bird anatomy, ethology and behavior to round out bird-watchers' knowledge. This National Audubon Society publication details the 80 families of birds found in North America, with hundreds of Sibley's acclaimed full-color paintings, maps, charts and illustrations. Topics range from the familiar migration, feeding, mating, nesting to the esoteric, including feather structure, eye configuration, DNA classification, evolution, hybridization and much more. Readers will learn about bird respiration, metabolism, excretion, vocalizations, senses and intelligence, among other subjects. Although the information is as detailed as a textbook, the writing is jargon-free, light and accessible. Well conceived in structure and conducive to easy reference, the volume ends with a detailed glossary, professional biographies of its dozens of scholarly contributors and a convenient species checklist, based upon the American Ornithologists' Union guidelines. Whether one is a serious expeditionary birder or a casual backyard observer of avian life, this book is a must-have reference. 796 full-color paintings.
<![if !supportEmptyParas]> <![endif]>
<![if !supportEmptyParas]> <![endif]>
TRIP REPORT
If you sit there, they will come
<![if !supportEmptyParas]> <![endif]>
As Reported by: Steve Rogers

On Sunday Sept 16th, Bruce Carver led an adventurous fieldtrip searching for migrating hawks at Lot W from 9 a.m.  to 1 p.m.   These intrepid birders armed only with optical equipment, birding knowledge and chairs faced a gorgeous day of birding.  The group consisted of Bruce Carver, Marcia Hughes and Steve Rogers.  What they were able to find were
<![if !supportEmptyParas]> <![endif]>
22 Broad-winged Hawks     1 Osprey
4 Red-tailed Hawks              1 Cooper's Hawk
1 Sharp-shinned Hawk        2 Turkey Vultures
2 Buteo Species                    and
      
1 Double Crested Cormorant trying to disguise itself as a hawk, but this crew deftly saw through this clever charade.
<![if !supportEmptyParas]> <![endif]>
<![if !vml]>
<![endif]>
<![if !supportEmptyParas]> <![endif]>
<![if !supportEmptyParas]> <![endif]>
IT'S ALL A MATTER OF PERSPECTIVE
Does not compute
By:  Sarah Hume
<![if !supportEmptyParas]> <![endif]>
I needed to get my truck to Connecticut from California.  Now, I love to travel, but I knew that this was going to be  a long hard trip so I wanted to make it fun.  Certain factors coalesced together so that I could drive across in the first half of September.  To drive across country during the fall migration, one had to do birding along the way.  It seemed only logical to hit Southeast Arizona.  Sure, it puts on a couple hundred miles extra miles of driving, but looking at the map of the United States I was going to be "almost" there anyway.   It will be a quick jog down do a little birding and then jump back on to the main thoroughfare (I don't know if I ever did find a main anything again but that is a whole other story).  So with this in mind I drive down for my quick stop off.
<![if !supportEmptyParas]> <![endif]>
After three days of incredible birding at the Sonora Desert Museum and surrounding area of Tuscon, the canyons at Fort Huachuca and Ramsey Canyon just outside of Sierra Vista, I reluctantly begin packing my bags.  Everyone I had met there kept telling me something I already knew.  "Your only here for a couple of days?  Oh you need to be here at least a week".  When I first drove down there I thought I would be there long enough to at least get a taste of the area.  What I got was a whiff of the incredible birding opportunities there.  It was like Thanksgiving afternoon just before the meal.  All of the enticing sights and smells of the feast yet to come.  It was so hard to not delve into this birding feeding frenzy and forget my responsibilities.  As I pack my bags, I keep telling myself the purpose of this trip is to actually drive across country not birding.  I know, this is a foreign concept to me.  In my head, I hear the siren's call of birding – EARED TROGONS are waiting for me up the canyon probably no more than ten miles away; RED FACED WARBLERS are flitting on the tops of the canyon;  was that a COLIMA WARBLER that just flew by over head, I bet I could have seen it if I hadn't packed my glasses maybe I should unpack them; if I stayed one more day I know I would see _________ (insert your own Southeast Arizona specialty bird here).     
<![if !supportEmptyParas]> <![endif]>
There are a few birds outside my hotel (Sierra Vista's Motel 6 which is highly recommended for the proximity to birding areas and the good price).  At around 9 am, it is already getting past prime birding time, but I set up my scope for one last look before I hit the highway.  There in the chain linked fence next to a wash is a VERDIN.  His round face looking as if it has just been ignomiously pulled out of a lemon merrangue pie.  A woman with a pair of high end glasses comes over to me and asks what the larger bird in the tree is.  I take a quick look and let her know that it is a GREAT-TAILED GRACKLE.  She is very excited she tells me, since she is from the Midwest and this is the first time she has been here.  I show her the VERDIN through the scope and she is equally excited.  I ask her what her plans are for today and I can't understand what I hear.
<![if !supportEmptyParas]> <![endif]>
"Oh not a lot, I have been up since about 5 sitting in my hotel room. (Sitting in your hotel room, that is prime desert birding time)  I am going to see my son today on the base and I am waiting for him to call.  We are going to be here for a whole week but there doesn't seem much to do".  I begin to tell her about all of the great birding sights I had seen or dreamed about on the fort and in the nearby area.  "Oh, I don't think I am going to do any birding while I am here.  I used to really be into birding but I've put that aside."  Okay… I am not sure what that means, but alright.  I ask her "Do you know where you are?"  I then begin to extol upon her all of rarities and specialties that are found in the area, all the exciting opportunites waiting to be discovered and that she is right in the middle of it all, but she seems thoroughly unimpressed.  In a cloud incongruity, I put away my scope and force myself to leave one of my personal Meccas.  I guess you can lead a person to Arizona, but you can't make them bird. 
<![if !supportEmptyParas]> <![endif]>
<![if !vml]>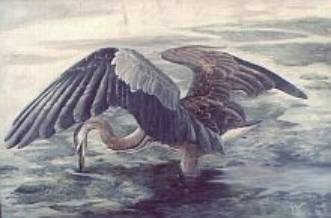 <![endif]>
<![if !supportEmptyParas]> <![endif]>
<![if !supportEmptyParas]> <![endif]>
COOL BIRDS
Possible irruptive year for boreal birds
Compiled from RBAs on Birdeast by:  Sarah Hume
<![if !supportEmptyParas]> <![endif]>
Sporadically through the month Lot W at UConn had Lincoln Sparrows.  Also there were INDIGO BUNTING, BAY-BREASTED WARBLER, and BLACK AND WHITE WARBLER.  At Mansfield Hollow Dam, there were BLACKPOLL WARBLER BLACK AND WHITE WARBLER, RUFFED GROUSE as well as a BROWN THRASHER.   Sikorsky Airport in Stratford hosted BUFF-BREASTED SANDPIPERS all month. On the 31st, there were also four BOAT-TAILED GRACKLES.   AN AMERICAN BITTERN was seen at the nearby Lordship Marshes on the 31st. A WHIMBREL was sighted in the Old Mill area of Westport between August 26th On the 9th at Milford Point there was 1 HUDSONIAN GODWIT, 1 AMERICAN GOLDEN PLOVER, and 1 PERREGRINE FALCON. On the 11th there were 2 BAIRD'S SANDPIPERS, and 1 AMERICAN GOLDEN PLOVER. While on the 12th there were 2 YELLOW-BREASTED CHATS. On the 9th in Westbrook at Menunkatesic Island there was 1 STILT SANDPIPER, 1 PECTORAL SANDPIPER, and 1 LITTLE BLUE HERON. At Bluff Point on the 12th there were 750 Warblers of 20 species including 1 CONNECTICUT WARBLER.   On the 8th in Guilford, there were 4 BLACK VULTURES seen in the Great Hill Road area. On the East River there was 1 SORA RAIL, and 1 LEAST BITTERN. On the 20th, an adult CURLEW SANDPIPER was discovered at Milford Point. Also there were AMERICAN GOLDEN-PLOVER, PECTORAL SANDPIPER, and YELLOW-CROWNED NIGHT-HERONS, two YELLOW-BREASTED CHATS.   On September 14th, a BAIRD'S SANDPIPER was at the shorebird pools at the Nature Center of Hamonnasset Beach State Park in Madison, along with a BUFF-BREASTED SANDPIPER, AMERICAN GOLDEN-PLOVERS and a LITTLE BLUE HERON. On the 16th, a SANDHILL CRANE was observed in flight over the park. Later on the 19th, there were three PECTORAL SANDPIPERS, KING RAIL, CLAPPER RAIL, WHIMBREL, and YELLOW-BILLED CUCKOO.  At Horse Pond in Madison, a SOLITARY SANDPIPER occurred on the 16th. On September 19th, a BROWN PELICAN was seen on a fishing trip around Fisher's Island. On the 18th at Naugatuck State Forest, there were one PHILADELPHIA VIREO and one VESPER SPARROW. At Station 43 in South Windsor on the 3rd, there were one VIRGINIA RAIL, and one possible KING RAIL calling.
In Rhode Island on September 4th, a WILSON'S PHALAROPE was seen at the Charlestown Breachway. On the 3rd and 4th, a BUFF-BREASTED SANDPIPER was seen on the turf farm across from Chariho High School on Switch Road in Richmond. At Walker Farm in Barrington a SOLITARY SANDPIPER was found on the 2nd and 4th. A WESTERN KINGBIRD was seen on the 16th and 17th. At Napatree Point in Westerly on the 11th, a BUFF-BREASTED SANDPIPER was found. On the 9th, 2 BLACK SKIMMERS were reported at the mouth of the Narrow River in Narragansett. Two WHITE-FACED STORM-PETRELS were seen off Massachusetts around the 21st.  Race Point in Provincetown included a CORY'S SHEARWATER, 3 GREATER SHEARWATERS, 5 PARASITIC JAEGERS, and a LONG-TAILED JAEGER. At Plum Island, the COUCH'S KINGBIRD was found on the 7th at Hellcat Marsh and on the 13th there was A NORTHERN WHEATEAR.  A SABINE'S GULL was at Sandy Point State Park, at the south end of Plum Island. On the 17th, there were 2 TRICOLORED HERONS.  BOREAL CHICKADEES were seen on Saturday near the summit of Mt. Watatic in Ashburnham and another was found this morning on Mt. Tom in Holyoke, and at least two others were seen not far over Scituate.  A LARK SPARROW was at a gravel pit off High Toss Road in Wellfleet. On the 7th, there were 5 VESPER SPARROWS. A YELLOW-HEADED BLACKBIRD was seen in the cornfields in the Waltham Street Farms Conservation Area in Lexington.
<![if !supportEmptyParas]> <![endif]>
North of us in Vermont, at Moose Bog east of Island Pond on the 2nd, there was a pair of BLACK-BACKED WOODPECKERS On the 13th two juvenile SABINE¹S GULLS were also seen along with a few Undetermined JAEGER species.  In Maine on the 5th, a SAY'S PHOEBE was seen on Monhegan Island. At Pine Point in Scarborough there was a juvenile SABINE'S. A LARK SPARROW and 3 DICKCISSELS were on Appledore Island.  Along the Burn Road in Topsfield, there were 8 BOREAL CHICKADEES and 1 adult male SPRUCE GROUSE.
<![if !supportEmptyParas]> <![endif]>
To the South of us in New York, a GREAT WHITE HERON, a white morph of the GREAT BLUE HERON, was seen at Wolfe's Pond Park and later at Lemon Creek on Staten Island.  On the 20th, A NORTHERN WHEATEAR was reported at Smith Point Park south of Shirley at Fire Island. The GOLDEN-WINGED WARBLER, a MOURNING WARBLER and a CONNECTICUT WARBLER reported on Saturday from Central Park, NORTHERN WHEATEAR at Smith Point County Park discovered by Paul Maldonado and Michelle Wolf on Sep 16.  There have been 6 WOOD STORKS at Clyde.  In New Jersey, an immature MASKED BOOBY was reported off A-21 at Island Beach Aug 24. If correct, this would be a first for NJ. There was a PACIFIC GOLDEN PLOVER on Olivet Road off Rte 77 as of 10th. On the 16th, the PACIFIC GOLDEN-PLOVER continued and at Liberty Sod Farms in Great Meadows a NORTHERN WHEATEAR was found and stayed until at least the 19th.  Maryland's KELP GULL was seen again for the first time in a month on Aug 31. As usual, it was behind the Seabreeze Crab House in Sandgates, St. Mary's Co.  In Pennsylvania, as of the 28th of August, the juvenile WOOD STORK continued to be observed in a Littlestown Community park. There was an immature WHITE IBIS near the town Indiana, PA.
<![if !supportEmptyParas]> <![endif]>
<![if !vml]>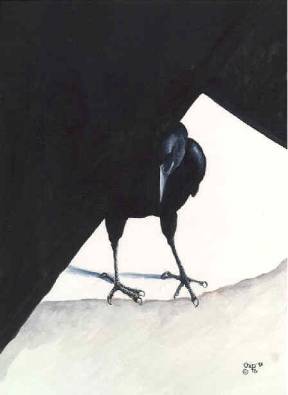 <![endif]>
<![if !supportEmptyParas]> <![endif]>
BIRD GRAPHICS
<![if !supportEmptyParas]> <![endif]>
Chip Davenport is the artist who created the artwork featured in this newsletter is from New England and he has several pieces in local galleries in the New Bedford, MA area was part of a few shows on Cape Cod this past summer. More of his artwork can be seen at his website http://home.sprynet.com/~chip_tg/index.html.
<![if !supportEmptyParas]> <![endif]>